Last updated on 25th January 2022
Why are borrowers leaving the banks for boutique lenders?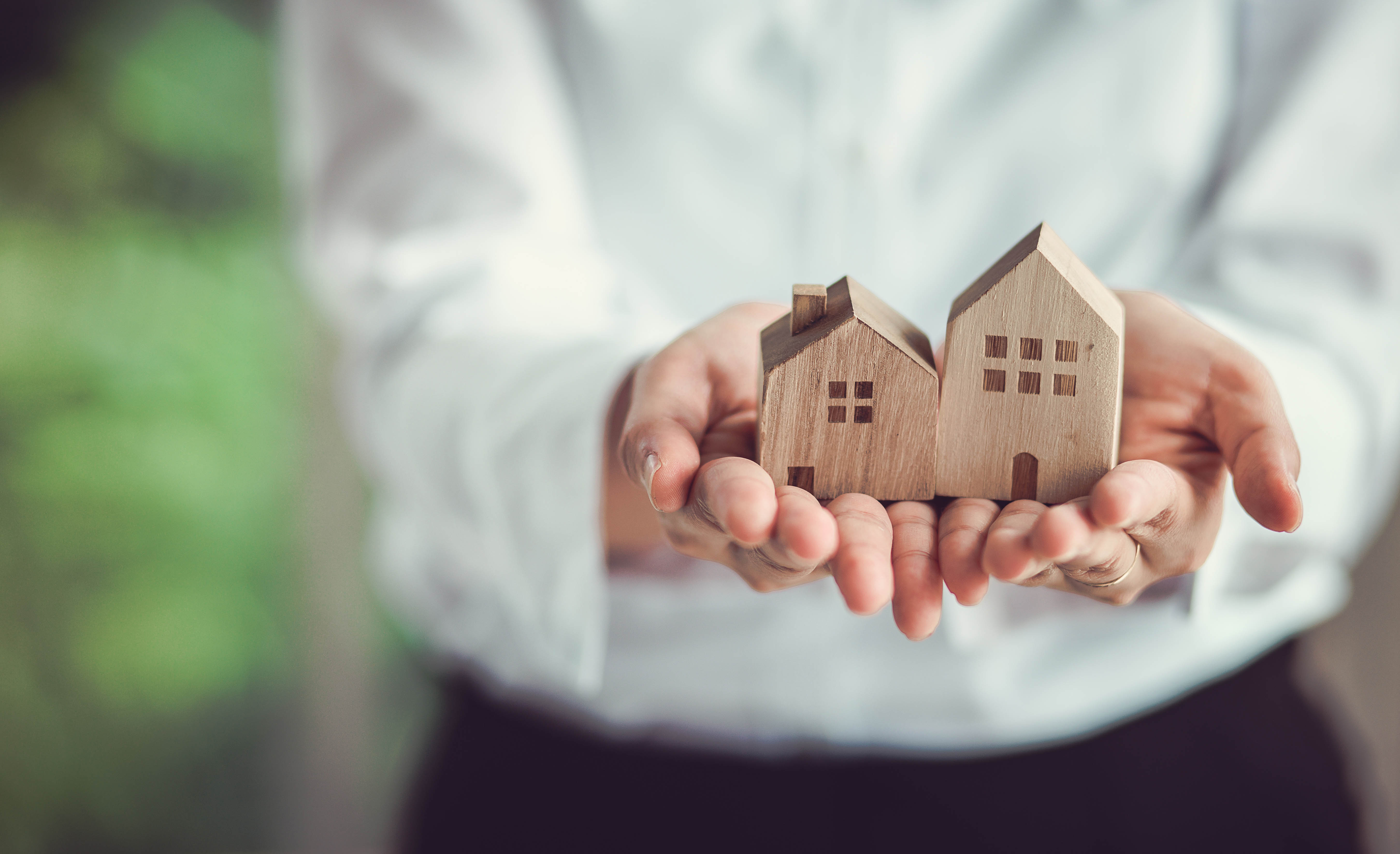 Tighter lending standard introduced after the Royal Commission have put banks under the spotlight. This, as well as efforts by the Australian Prudential Regulation Authority (APRA) to slow growth to investment lending, have made it difficult for borrowers to get a home loan.
This crackdown is in place to reduce the likelihood of customers defaulting on their loans, but it's also made it harder for people to secure a loan with the major banks. This has pushed many towards a smaller or a non-bank lender.
These boutique (or non-major) lenders have rushed to fill the value-gap left by the big banks, and they've now grown to hold a 41% of the mortgage market share1. So, why are so many Aussie borrowers jumping ship for smaller lenders?
5 great benefits of using a boutique lender
When shopping for a home loan, you'll probably notice that lenders fall into two main camps: the big four "major banks" or "tier two lenders", as in non-bank and smaller lenders. The big banks have two major advantages when it comes to the home loan market—brand recognition, large branch networks, lower cost of funding and an extensive, established customer base.
While boutique lenders are smaller, and might not be a household name, they're still subject to responsible credit-lending standards. And to put up a real challenge to the big banks and take from their market share, they're offering a huge amount of value to potential customers.
1. Better rates
With so much competition, borrowers are in a good position to shop around for a better rate, and boutique lenders are offering some of the lowest around.
It is, however, a good idea to remember that interest rates aren't everything. You should always take fees and features into consideration when comparing home loans. A mortgage broker can help you sift through the numbers and make a clear comparison.
2. Lower fees
Borrowers often have a better chance of securing a loan with low or no ongoing fees through a boutique lender. In a bid to draw in more customers from the portfolios of the big banks, many are offering low or no-ongoing fee loans.
For example, ING offers a Mortgage Simplifier loan with no ongoing fees, and GreaterBank's Great Rate home loan has no monthly or annual fees.
3. Different lending criteria
In the aftermath of the Royal Commission, the big four banks have tightened up their lending standards and are especially conservative when determining loan serviceability at the moment. It is estimated that one in two loans fail to proceed to settlement, which is the lowest conversion rate seen in over a decade.
In the past, the big banks have enjoyed rising property prices and relied on estimates for calculating a borrowers serviceability, including HEM living expenses, income and high interest rate buffers. However, the recent Royal Commission has caused regulators and risk professionals to question their practises.
Banks are making a rapid switch to actual living expenses shown in applicants banks statements, while maintaining income and high interest rate buffers. Actual living expenses are usually a lot higher than the minimum HEM living expenses provision, and don't take into consideration that borrowers are likely to change their spending habits once they have purchased a property.
However, as the market diversifies, more borrowers are realising that they have a wide range of choice when it comes to their lender. Even if you find yourself rejected from a major bank, the right loan terms for you might just be a new lender away.
Boutique lenders also aren't experiencing the same backlash as the major banks, and therefore haven't tightened their standards in the same aggressive manner. This is why they may be able to offer higher loan amounts and even non-traditional loans like low-documentation or low-deposit loans.
4. Higher Customer Satisfaction
Research firm Roy Morgan released a study looking at customer satisfaction across banks in Australia. They found that the most satisfied home loan customers were not with a big bank but with ING.
ING customers reported a satisfaction rating of 94.8%. Compare that to a 71.4% satisfaction rating from ANZ and Commonwealth Bank, 70.7% from Westpac, and 70.3% from NAB2. With interest rates at competitive lows, this is a clear indicator that it's not enough to offer low rates; customers are looking for good service as well.
5. Personalised service
Because smaller lenders are less well known, their reputation is especially important. That means that good customer service is critical, because it leads to positive word of mouth.
Smaller non-bank lenders often promote a more personalised level of service. This may be presented in a number of ways, from a fast response rate to a tailored loan package.
Choosing a Boutique Lender
So you're ready to consider a boutique lender, but how do you find one? There's no shortage of bank and non-bank lenders, and comparing them all is a daunting task.
Home Loans Australia can connect you with a broker who'll help you find a lender offering low rates, great features, and fair fees, comparing from a panel of over 25 lenders based on your preferences.
From there, they can assist with your application and even negotiate for favourable loan terms on your behalf. You'll get impartial advice on what to look for and what to avoid, as well as a home loan expert in your corner.
Australians are fighting back against the high fees and stringent home loan applications from the big banks; find out how a boutique lender can help you by contacting a Home Loans Australia broker today.
Get Started Now:
Step 1: Select your State below.
Step 2: After answering a few questions, you will have the opportunity to compare quotes in your area and could be eligible for significant savings.
Get Started Now:
Get Started

This article is opinion only and should not be taken as financial advice. Check with a financial professional before making any decisions. Fees, charges, terms and conditions apply.